Founder President's message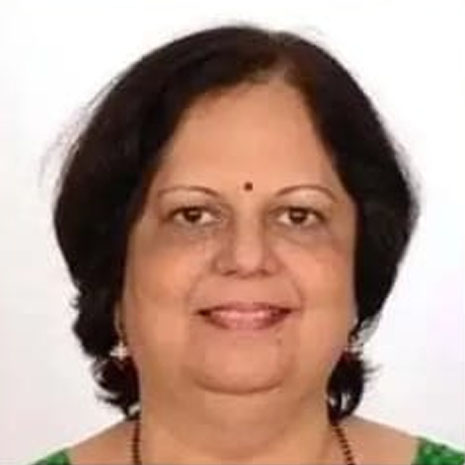 Cytology is a simple, cost effective and progressive branch of pathology. Despite facing numerous challenges including a major challenge of being labeled as a dying science, it is spreading its wings and continues to be a vibrant screening as well as diagnostic modality as of today. In fact it would not be superfluous if it is claimed that cytology has an edge over histopathology in certain areas as brush reaches where knife can not reach. With advances in imaging techniques , providing guidance , the cytology modalities namely exfoliative and Needle aspiration have become indispensable in modern clinical medicine.
Indian Academy of Cytology is an acclaimed national body which is the front runner in the field of cytology upholding it in India and abroad for many decades. It encourages state chapter formation by individual states with the main aim of imparting knowledge of cytology among young and old professionals across the nooks and corners of the states. Maharashtra is one of the largest states. The community of cytologists of Maharashtra has been actively involved in the scientific pursuits of cytology for ages but there was an unmet need to share a common platform and have joined efforts by experienced cytopathologists for which Maharashtra chapter named "Association of Cytologists of Maharashtra [ACM]" was formed in 2017. The New chapter ACM is aimed at meeting the needs of strengthening the practice of cytopathology, by honing cytology skills of pathologists of Maharashtra in the era of Evidence Based Medicine. This is the need of the hour as a confident cytopathologist can offer quick diagnosis in cost effective manner.
This undaunting task will be achieved by establishing close interaction with stalwarts in the cytopathology and sharing knowledge, ideas & expertise in the subject with emphasis on the current guidelines for practicing cytopathology and ancillary techniques. ACM has therefore planned a string of academic activities including CME, Wet Workshops & training programs for young technical and medical staff which will be conducted annually at different regions of Maharashtra so that besides training It will provide the much needed platform for the budding cytopathologists and postgraduates to present their research studies and share the interesting cases.
We have had two successful megaconferences at Mumbai in February 2018 and 19 and have planned the third one at Nagpur in 2020. As the first president of the organization I appeal all the pathologists in Maharashtra to become life members of this association and participate in large numbers.
So friends, Come forward , join hands and strengthen our own organization.
Jai Hind! Jai Maharashtra!
Dr Shubhada Kane
President ACM
---

Dear friends,
Cytology has established as the first test in diagnosis of mass lesions and for screening of cancer. However the opportunities to hone skills in cytology and to remain updated are few. Association of Cytologists of Maharashtra is formed, to fill this need. With an annual conference , CMES and workshops arranged across Maharashtra, with the capacity building of local faculty, we shall ensure that the challenges in cytology practice can be dealt with efficiently. With changing role of pathologist in diagnostis and management of disease and utility of cytology in collecting cells for these tests, ACM provides platform to stay updated. We shall welcome your participation and feedback regarding how we can achieve this.
Happy learning.

Dr Rasika Gadkari