ABOUT US
From Founder Chairman's Pen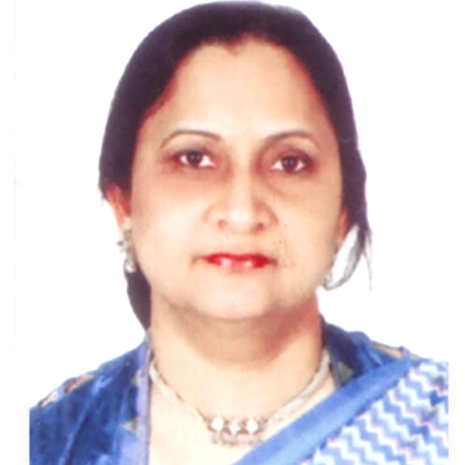 Dear Members
Government Medical College, Nagpur has been a pioneer institute where Cytology flourished under the leadership of Dr. Shobha Grover, Dr. Mukta Kherdekar, Dr. Asha V Kher, Dr. Maitreyee Munshi and others. And Maharashtra has been one of the very few states where Cytology grew exponentially with initiatives from stalwarts like Dr. Roshan Chinoy, Dr. Krishnamurthy, Dr. Shubhada Kane and others.
With state Chapters of Cytology mushrooming all over India there was a need felt by one and all Pathologists in Maharashtra to have Chapter of its own. Realizing that the onus was on me, I contacted Dr. Sudhir Sanklecha, a very dynamic and versatile Pathologist & Cytologist. He did lot of spade work to begin the Association of Cytologists of Maharashtra ( ACM ) and got it registered too. It was his hard work that brought this Association in the light of the day. The vision of ACM is now to take teaching and learning of Cytology to the doorstep of any and every forum.
The first CME, "Overcoming Challenges in Cytopathology" – was taken by Dr. Vasantrao Pawar Medical College, Hospital & Research Centre, Nashik on 8th of April 2017 and was attended by 200 delegates. Dr. Preeti Bajaj (Professor & HOD and the Organizing Secretary of this CME) left no stone unturned towards the success of this CME. Another aim of this meeting was to consolidate the executive council, frame rules and regulations and academic sessions of ACM and its activities. Hereafter, things continued to roll so smoothly that it seemed sheer magic for this newly born association. Which is why…..friends you need to "TRUST THE MAGIC OF NEW BEGINNINGS" and be a part of it to pursue passion and performance in any desired field.
The first conference at TATA Memorial hospital in February 2017, followed by the second at LTMMC, Sion, Mumbai in 2019 and the third conference in the pipeline at GMC-Nagpur has almost established ACM as an ideal platform for students and faculties where they can showcase their keenness in learning and teaching this subject. I congratulate the executive members of ACM and the Organising team of first and second conferences of ACM for their hardwork, zeal and enthusiasm.
The affiliation of ACM to the parent body of Indian Academy of Cytologists, increasing number of life members, active participation of dedicated members of the executive body, a website of its own, a handsome corpus for an Oration in the name of Dr. Shobha Grover Mam….all this has made the body well known in such a short time.
Friends, in a developing country like ours, such an economic handy tool of Fine Needle Aspiration Cytology will continue to be in demand for decades to come. Also, molecular diagnosis using micro to nano cytology material is on the rise. Hence, it is highly essential to learn from basics to advances about application of Cytological techniques allied with newer technologies. For that reason, the more are the Cytology activities, the more is the awareness and message that this sub-speciality of Pathology is alive, vibrant, and indispensable diagnostic modality, equally for masses and classes.
It gives me immense pleasure to be associated with ACM and great satisfaction in parenting the body and see it grow with my colleagues and students. I wish all its members great success in all their future endeavors.
Jai Hind!!!
Dr. M. M. Kamal. MD. PhD.
Professor of Pathology
Chairperson - Association of Cytologists of Maharashtra
Past President –IAC , 2016.
Co- ordinator for fellowship in Cytopathology – Maharashtra University of Health Sciences